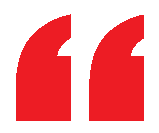 John Evans is a charity fundraiser with more than 80 world records, achieved by balancing unusual items on his head. He is a vice-president of the Record Holder's Republic. A few years ago, he set up a service of supplying gold-coloured medals to Republic members to add to the pride in their achievements.

The price, including postage and packing, is £60 for the UK and £65 for the rest of the world.

John always used Royal Mail and their tracking service. The fee for this to send a medal to Pakistan was £12.45.

He has used this without problem for five years but on August 8, 2014 it failed. After 20 days, a respected customer contacted him from Pakistan to say the medal had not arrived. John immediately contacted Royal Mail who could only tell him that it left the UK on August 15, 2014. They said the tracking service did not work outside the UK. He was told to wait 25 days before lodging a complaint and he did this, although that added to the delays.

By October 4, 2014 he failed to receive a satisfactory response. He has been told to wait 90 working days before a decision is made.

The customer in Pakistan has been very understanding but this creates a very unsatisfactory image of the UK and the Royal Mail, one of its respected institutions. He paid for the medal in August and John used most of that money on engraving and postage.

John is disgusted with the company's attitude and has decided not to use Royal Mail again. He has increased the charge to £100 for people outside the UK who want one of the medals. These will be sent by express guaranteed delivery.

The customer in Pakistan will be sent a new medal for no charge. This is totally at John's expense. John is forced to wait for the 90 days to await the Royal Mail decision.